The boys are off to school, hubby is off to work and I have a whole day just for me.... It's so nice and quiet... Raisin's here but he's taking a nap... He was flying around the house today, playing, he even pulled toys out of the cat house that he never plays with... He is so happy to have his favorite cat food once again, lol... Yesterday hubby and I went to Walmart... Son2 is finally too big for the boys department and needed jeans from the men's sizes, also picked him up a sweat top for the chilly mornings, he has been squeezing into a boy's size of that also... Plus I needed some St. John's Wort, cat food, found a couple of Christmas presents for the boys, just looked at the Christmas decorations and just looked at the TVs but all three boys will be getting new TVs this Christmas for the new digital change over...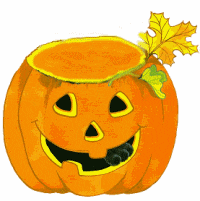 We also had son3's teacher conference yesterday... She says he has made great progress in both behavior and academic... He excels in Math, however we have lots of work to do on the reading... She said most of her class this year is behind on the reading and has trouble focusing and getting motivated through the day... She made reference that she blames having new first grade teachers last year and teachers who didn't want to teach first grade(that would be son3's teacher) and so that the kids are struggling more in second grade due to they didn't learn everything they should have in first grade... For example knowing all their sight words before entering second grade, the class just finally knows all the words as of a couple of weeks ago.... So she is picking her priorities of what she needs them to know to get to third grade... I just need to spend a bit more time on homework, lol, we get the basic done so much quicker this year, so I should use the extra time to do a bit more reading and studying with him instead of releasing him to play... Speaking of homework it's a good thing we had teacher conference as he forgot some homework in his desk... Then last night I made out half the Halloween cards and got them in the mail this morning and we had left overs for dinner and watched Haunted Honeymoon with Gene Wilder and Gilda Radner... Plus hubby and I finally watched CSI with all the people art, very freaky....
Today I have a list a mile long of all the things I want to do... I'm sure I
won't
get most of them done, but then I still have all week while hubby is home getting his list done, lol... I want to finish the Halloween cards, dishes, laundry, clean the bathrooms desperately, balance the checkbook, finish the trick or treat bags, some paper piles put away, water the plants, Raisin needs a new flea collar on, and make a cake... Tomorrow I need to start assembling all the dummies for the front yard for the cemetery/yard decorations... Oh and today I have to get back on my exercising; 225 crunches and weight lifting... And find the Christmas cards I bought last year so I can start those next... Christmas is only about eight weeks away ya know... And in between all my list I am going to be catching up on all my blog reading!!!